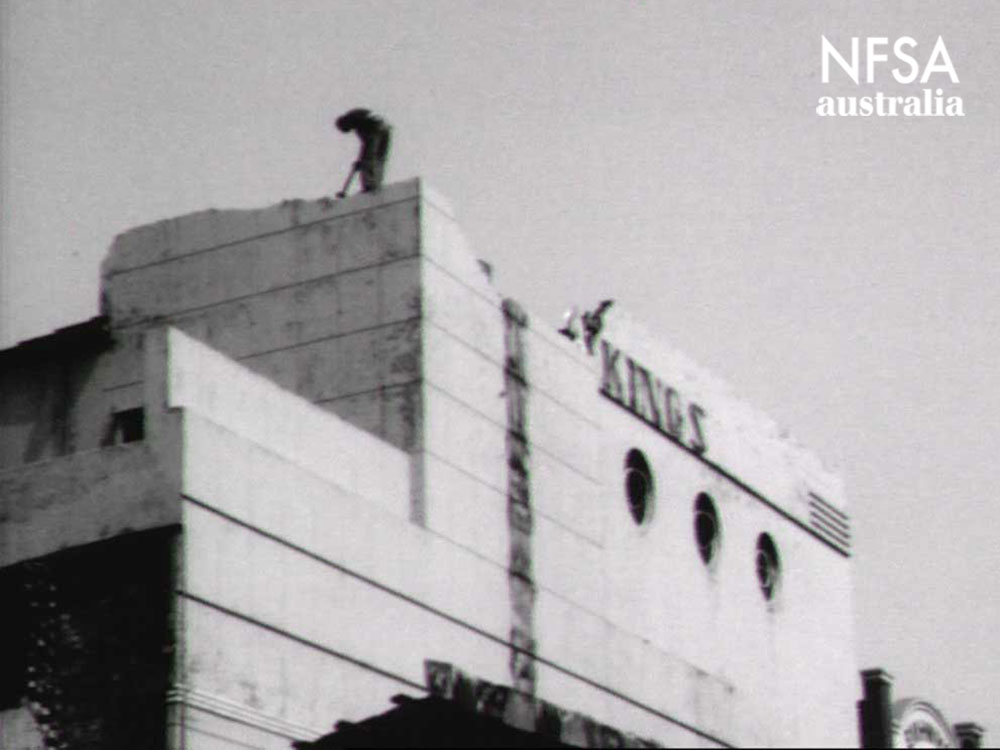 A work in progress, Forgotten Foundation is an exercise in cinematic archaeology that pits the contemporary urban landscape against the ghosts of its recent past. The work uses footage of the demolition of Marrickville King's Cinema in 1971. This archival footage is matched with recently shot super 8 film that revisits the site some forty odd years later. Accompanied by a soundtrack constructed from musical shreds of the filmic past the resulting work occupies an uncertain space between the forensic and the elegiac.
Screening this weekend at Marrickville Garage, 28 Leofrene St Marrickville, Sydney.
On view: Saturday 1 March: 11 – 4pm & Sunday 2 March: 11 – 4 pm, followed by closing BBQ 4 – 6pm.